List of Parish Updates
Palm Weaving Videos
Here are a few videos on different ways to weave your palm branches!
To weave a cross: CLICK HERE
For palm folding: CLICK HERE
To weave a beehive: CLICK HERE
Palm Branch Distribution | April 5 
Blessed Palms will be distributed on April 5 from 11:00 am to 1:00 pm. CLICK HERE for direction on how this is going to work!
Bring your almsgiving cups to drop off at this time too!
Relevant Radio: Rediscover Hour Interview
Earlier this week I had an interview with Relevant Radio to talk about our "Big Fat Catholic Wedding" celebration we had six weeks ago.  It will be broadcast on Friday, April 3 at 9:00 pm,  and on Saturday, April 4 at 12:00 and Sunday, April 5 at 2:00 pm.  You can turn in at these times on your radio: Relevant Radio 1330 AM.  Or, you can listen online: CLICK HERE.
Confession Update | CLICK HERE for updated Confession Times
Masses will be celebrated live on Facebook every day at 8:30 am! (Parish Facebook Page)
These recordings will be embedded into the Parish Website for viewing every day by 10:00 am. VIEW HERE!
Adoration is suspended until further notice.
Mass is suspended until further notice. | Click here for a Letter from Archbishop Hebda.
CLICK HERE  for options for watching/listening to Daily and Sunday Masses.
Area Parish's Lenten Reconciliation Services are being Canceled. Click here for more details.
WinterBlast Raffle | March 20  CLICK HERE FOR DETAILS!
(Due to Winterblast being postponed, there will not be an opportunity to participate live. Winners will be notified shortly after the drawing.)
Parish Office is closed until March 27.
School Office is closed until March 27.

Check the Parish Calendar for more information.
Archdiocesan News & Resources
The mission of this conference is "Uniting Catholics across the globe for one weekend of prayer, fellowship, and formation". Register online today!
The Conference Dates: April 3-5, 2020 (THIS WEEKEND!)
Sunday, April 5 –  Saturday, April 11
This week-long virtual retreat begins Palm Sunday (April 5) with Mass from the Saint Paul Seminary and culminates with the Easter Vigil Mass from the Cathedral of Saint Paul April 11. Each day has two parts:
Mass or prayer at 9 a.m. followed by directed Lectio Divina.
Evening session at 7 p.m, consisting of conferences from Archbishop Bernard Hebda, Bishop Andrew Cozzens, Father Charles Lachowitzer and Father John Ubel.
All of the events will be live-streamed or recorded and available on this page (archspm.org/holyweek) for all who would like to participate.
The Archdiocese has set-up a new landing page that should serve as a resource. Archbishop Hebda recommends you visit it regularly for updates and resources.
You may find it here: archspm.org/covid19. 
Archbishop Hebda has provided dispensation from Sunday Mass obligation. Read about it here.
A message from Archbishop Hebda on the suspension of Mass can be viewed here.
Apps to Try: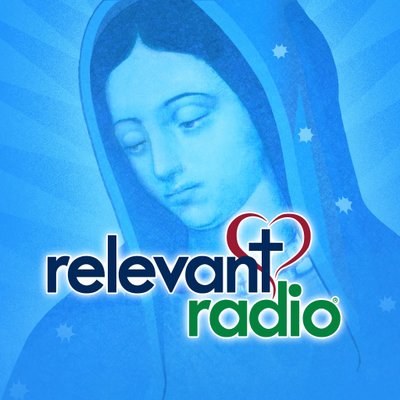 List of Parish Updates | March 15, 2020 (Outdated)

Mass with Archbishop Hebda on March 19 | Canceled
Mass with Fr. Stan LIVE | Join us on Facebook LIVE around 8:00 pm Thursday, March 19, for Mass with Fr. Stan Mader. https://www.facebook.com/SJChurchWaconia/
Confession | Canceled for today (March 15) only.Live Virtus Training | Postponed
Faith for Life | Classes Canceled until School Resumes
Choirs | Canceled Rehearsals & Mass Participation (Cantors & Instrumentalists will continue.)
Homebound Ministries | Canceled
Daily Mass | Moved to the Church
KC Fish Fry |  Canceled (March 13 & 20)
WinterBlast | Postponed
Christ Renews His Parish Spring Retreats | Postponed (Men's & Women's)
Living your Strengths Classes | Postponed (March 12 & 19
NOTE: All events other than Mass or Adoration are being postponed or canceled.
Please note that we are postponing or canceling all events other than Mass and Adoration until March 27th, 2020  at St. Joseph Catholic Community as a precautionary measure in regards to COVID-19/Coronavirus. We have a particular concern for our most vulnerable community members. We will be looking for new dates for events once we receive the all-clear.
Please also know that all parish staff will be working from home during this time and that the parish office will be closed.